Premium content not available
Wary Marcelino demanding caution
Premium content not available
Good Evans it's delight for Pulis's battlers
Premium content not available
Defoe at the double to boost Black Cats
Premium content not available
Carroll strikes back to sink Liverpool
Reject striker back to haunt former club Liverpool
WEST HAM UNITED 2
(Antonio 10, Carroll 55)
LIVERPOOL 0
Liverpool reject Andy Carroll ended his old club's recent revival as West Ham secured a deserved win at Upton Park.
Carroll, who was let go by former Anfield boss Brendan Rodgers after just 18 months on Merseyside, scored with a trademark header to sink his old club.
West Ham were already leading through Michail Antonio's early goal when, nine minutes after half-time, Mark Noble floated in a cross and Carroll powered the ball home.
The goal clearly meant a great deal to the striker as he celebrated wildly, with the Hammers making it back-toback wins while ending Liverpool's run of two straight victories.
Liverpool were a disappointment and, with only one shot on target in the whole game, rarely looked as though they were capable of getting back into the match after Antonio fired the home side ahead.
Antonio's first goal for the club, against Southampton last Monday, had more than a touch of fortune about it after a clearance hit him on the head and flew into the net.
But there was no doubt about his second goal for the club in this game as the winger thumped in a closerange header from Enner Valencia's cross after 10 minutes.
Manuel Lanzini, back in the West Ham side after a spell out through injury, showed what they have been missing recently with a vicious, swerving shot which crashed back off the inside of Liverpool keeper Simon Mignolet's post.
Unfortunately the Argentinian midfielder, who had been the game's most influential player, limped off just before half-time with what looked like a recurrence of his recent thigh injury.
FRUSTRATED
The Hammers continued to cause Liverpool problems, though, with Aaron Cresswell's deflected shot forcing Mignolet to save at his near post.
Liverpool, by stark contrast, were dismal in attack in the first half, and yet were still inches away from being level at half-time after Emre Can's curling shot from the edge of the area clipped the crossbar.
The visitors emerged early for the second half, presumably with a flea in their ear from frustrated manager Jurgen Klopp.
They attacked with more purpose, and Philippe Coutinho fizzed a shot over the bar before Alberto Moreno's low cross found Christian Benteke, only for the striker to miss his kick in front of goal.
But just as Liverpool threatened to get back into the game, Carroll snatched it away from them, rising above Nathaniel Clyne to powerfully head Noble's cross past Mignolet and into the back of the net. And Carroll could have piled on the misery with another header from Cresswell's cross, but Mignolet made a fine save.
Liverpool almost pulled one back with 10 minutes remaining, but a header from Lucas was cleared off the line by Noble to deny them even a consolation.
Australian talent show spawns first meme of 2016
One advert, all the reactions you'll ever need
If you like creating gifs to punctuate your messages, then this is your belated Christmas present.
The trailer for the new season of Australia's Got Talent (AGT) features no onstage talent.
Instead it presents a talent that will be incredibly hard for the usual parade of warblers and novelty acts to follow.
An audience member, known as Promo Guy, gives a whole range of reactions from confusion to astonishment to being the visual definition of flabbergasted.
These 30 seconds are a fertile gif breeding ground.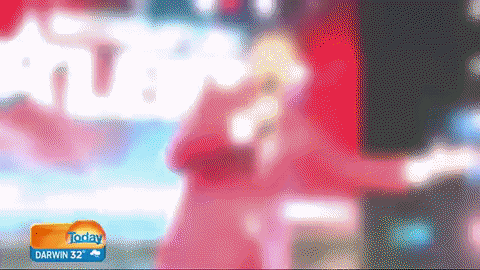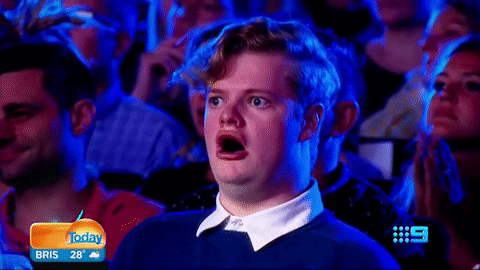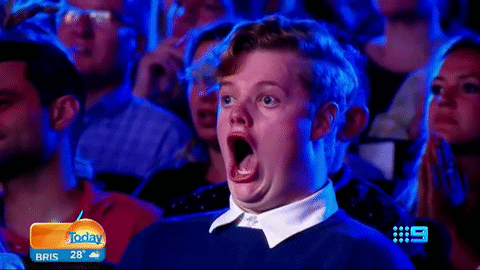 Or if you want it in full...
This new internet star is actually 21-year-old Josh Saunders, a dance instructor from Sunbury, a town just outside Melbourne in the state of Victoria.
He's been compared to Beaker from The Muppets and various characters from Spongebob Squarepants and Pokemon.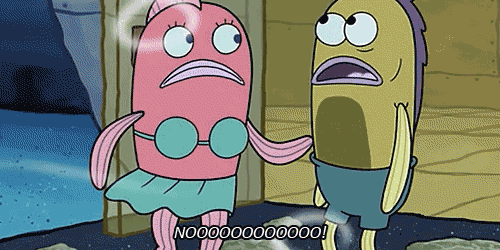 The host of AGT, Dave Hughes told the Today show "That guy should win" referring to Saunders performance.
Channel Nine which broadcasts AGT insist that Saunders is not a hired actor.
Saunders told the Mail Online: "Why would they put this mug on TV?"
"They say that the camera adds 45 kilos, well I think I got the raw end of the stick"
He added: "My facial expressions have always been one of my fallback traits."
He described being used for the promo as "extremely flattering" before going on to say:"It's just ridiculous, let's be serious. It's ridiculous."
Source: YouTube, Mail Online
Valencia boss relishing going head to head with his old Liverpool foe
Premium content not available
Boruc is spot-on to keep Foxes at bay
Cherries No.1 saves Mahrez penalty kick
Premium content not available
Hotel 81 bursary helping needy students further studies
Hotel chain's bursary helping students from low-income families to further their studies
When her father had a heart attack in 2007 and a stroke three years later, the bills mounted and so did problems for her family.
To help her family, she worked part-time as a florist and cashier in various food and beverage outlets.
But now that she has successfully applied for a bursary from a hotel chain, things are beginning to look up for her and other students from low-income families.
For the past 4½ years, Ms Sharron Chan, 24, worked to save money to fund her tuition fees for university.
She was among 30 undergraduates from the Singapore Institute of Technology (SIT) who were recipients of the Hotel 81-Choo Chong Ngen Bursary last year.
The $5,000 bursary, awarded to students from low-income families, was started in 2013. Since then, 42 students have benefitted.
Ms Chan, a first-year student pursuing a degree in Offshore Engineering, told The New Paper her family faced financial difficulties after her father's health problems.
Her mother, who works as a seamstress at home, became the sole breadwinner for the six months her father took to recover.
Ms Chan, who has an 18-year-old sister still in school, said: "Then, my mother earned an average of $1,200 and she had to pay my father's medical bills and put food on the table."
Since she was 15, Ms Chan worked part-time as a florist and cashier before getting a job in local offshore and marine company Keppel Fels after completing her diploma.
SAD
Ms Chan added: "Many of my friends went on to get their degrees, but I couldn't afford to pay university fees. I was a little sad, but I didn't want to be disheartened by it."
She worked as a planning engineer for 4½ years before she finally managed to save enough money to pursue her degree last year.
She is taking two years' worth of no-pay leave to study at SIT.
Ms Chan chanced upon the Hotel 81 bursary on the SIT website and was elated when she got it.
She said that with the bursary, she does not need to work part-time and has more time to study.
One of the 12 recipients of the bursary in 2014, Ms Woon Siew Hua, 21, is a second-year student pursuing a degree in chemical engineering under SIT-Newcastle University.
She used the money to fund her Overseas Immersion Programme (OIP) at Newcastle in the United Kingdom.
The OIP is an attachment to the home campus of their university, where students get to experience living and studying on campus.
Ms Woon lives in a rented three-room flat with her parents and three siblings.
Her father is an odd-job worker and her mother works at a drink stall.
Ms Woon said: "The money I got from the bursary funded the entire trip - my accommodation, flight tickets, even my expenses. I don't know how much I would have to work if I didn't get it."
Ms Carolyn Choo, daughter of Hotel 81 founder, Choo Chong Ngen, said the bursary was set up by her father to help needy students to complete their university education without financial worries.
She said: "He hopes the financial help can encourage them to study hard and to give back to society as responsible corporate citizens in due course."
The director and shareholder of Hotel 81 Management added that her family would continue to support such students in getting a good education and many have also inspired her.
Ms Choo said: "I have met many bursary recipients who are so positive and determined and are ready to contribute to society despite their less privileged financial backgrounds."
---
"The money I got from the bursary funded the entire trip - my accommodation, flight tickets, even my expenses. I don't know how much I would have 
to work if I didn't get it."
- Ms Woon Siew Hua, 21
Goodbye 2015, hello 2016! Sadly, the last two weeks of the year are, fashion-wise, usually drier than Charlie Sheen's current sex life, says JEANMARIE TAN
Premium content not available
Pages