AMK residents to benefit from new polyclinic
Premium content not available
Thai opposition leader on the run
Wanted on arms charges
Premium content not available
SIM LIM SQUARE'S ERRANT SHOPS
Premium content not available
Premium content not available
Shoptheft ends in violence with alleged thief and three other men arrested
Alleged thief attacks onlooker, gets beaten up
He was accused of shoptheft when he pocketed a pair of headphones.
But when he was stopped by the shop assistant, the man turned violent.
He attacked an onlooker who was filming his outburst. Then other men joined in the fray and rained blows on the alleged thief.
Police later arrested four men.
Read the full report in our print edition on June 30. Subscribe to The New Paper, now available in print and digital, at http://bit.ly/tnpeshop.
Netherlands scores two late goals to send Mexico home
Netherlands scored two goals in the dying minutes through Wesley Sneijder and a Klaas Jan Huntelaar penalty to pull off a remarkable 2-1 victory over Mexico in their last 16 match on Monday morning (June 30).
In a match that was played in the heat and humidity of Fortaleza, Giovani dos Santos looked to have Mexico on the way to their first quarter-final appearance on foreign soil when he struck a brilliant shot to open the scoring three minutes into the second-half.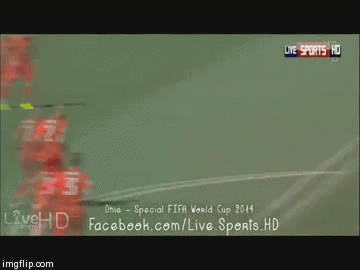 Wesley Sneijder, however, broke Mexicans' hearts when he levelled the score with a thunderous volley two minutes from the final whistle
Huntelaar then completed the misery for the Mexican when he converted a penalty that was given after Mexico's captain Rafael Marquez was harshly adjudged to have brought down Arjen Robben in the area.
Mexico's coach, Miguel Herrera was livid after the match, blasting the referee for awarding the penalty in the fourth minute of stoppage time.
"The determining factor was the man with the whistle. He put us out of the World Cup," he said. 
"Although the first goal was down to our mistake, we had the chance to reconsider during the break before extra time, but at the end when the referee invents a penalty you go out of the World Cup. 
"At the very least they can look at this and this referee ought to be going home like us."
Netherlands moves on to the quarter-finals to face Costa Rica on July 6.
Source: AFP
Pint-sized mementos of the best of the World Cup
Remember Hollander Robin van Persie's amazing header against Spain? What about Mexico goalie Guillermo Ochoa's incredible saves against Brazil.
And who can forget Uruguay's Luis Suarez chomping on Italian Giorgi Chiellini.
Here's one way to treasure those great World Cup moments​.
British artist Terry Lee, 31, has been recreating the most famous and infamous scenes of the sport's greatest showcase with tiny plastic figures barely 4cm high.
The figures are from classic table football game Subbuteo.
It hasn't been a day yet, but already, the artist who moved to Brazil earlier this year has pint-sized figures of the Brazil vs Chile and Colombia vs Uruguay match.
Single figures go for £14 (S$30), while teams start at £45. All figures come with their own protective display box.
Each figure takes a day or two to complete and is hand-painted "using some very, very fine-hair brushes".  
Said Mr Lee: "There is a lot of sculpting, cutting, sanding and gluing to achieve the individuality in each figure."
Here are the top 5 goals of the World Cup.
And, of course, the worst moment of the World Cup.
Check out his blog to see more figures.
Source: AFP
Kardashians reveal shocking racist attack on baby North
It's bad enough when someone verbally abuses a person because of their race.
But a racist attack on a baby? That's just cruel and unusual. And definitely unprovoked.
I mean, what did that baby ever do to you? Spill oatmeal on your lap? Sneeze in your face?
So we were shocked when Kim Kardashian revealed that someone had made a vile verbal attack on baby North while they were on a plane.
Mirror reported that the reality star said in a preview of the upcoming Keeping Up With The Kardashians episode: "I fell asleep, I woke up to this woman screaming, 'Kanye West's baby! The woman is screaming at my child, I jump up."
To which the ever straight-talking Khloe replied: "I would've punched her in her face."
Shut up
Their mother, Kris Jenner, shed light on the incident, saying: "This lady stood up in the cabin in first class and yelled at the top of her lungs, 'She's with a black guy, and that baby is black! And you need to shut that black baby up!'"
This big reveal comes a month after Kim's blog post on racism.
She wrote on May 7: "To be honest, before I had North, I never really gave racism or discrimination a lot of thought. It is obviously a topic that Kanye is passionate about, but I guess it was easier for me to believe that it was someone else's battle."
"But recently, I've read and personally experienced some incidents that have sickened me and made me take notice. I realise that racism and discrimination are still alive, and just as hateful and deadly as they ever have been," she said. 
The 33-year-old added: "I want my daughter growing up in a world where love for one another is the most important thing."
We hear you, Kim.
Here are some adorable faces of North.
Sources: Mail Online, Mirror
Preview: Netherlands v Mexico
Netherlands captain Robin van Persie returns to the fray when his side take on a rejuvenated Mexico for a place in the World Cup quarter finals.
Van Persie, who is three goals short of 250 in his career, missed the Netherlands' 2-0 win over Chile in their final Group B game through suspension.
The Dutch finished as top first round scorers with 10 goals from three games.
But as European teams are forced onto the backfoot by Latin American rivals in Brazil, the Netherlands will need all the scoring skills of Van Persie and his strike partner Arjen Robben.
Leroy Fer, who scored against Chile, is injured and will definitely miss the game. 
Veteran striker Dirk Kuyt's value as a squad player is likely to be evidenced again when he wins his 100th cap by playing at left back.
He was brought in as a surprise choice to bolster the defence for Monday's 2-0 win in Sao Paulo after Bruno Martins Indi was ruled out with concussion, with Daley Blind moving from left to centre back.
MEXICO
Veteran Mexico midfielder Carlos Salcido will replace the suspended Jose Juan Vasquez  against the Netherlands, coach Miguel Herrera said.
There has been much attention on Manchester United striker Javier "Chicharito" Hernandez, who has started every game on the substitutes bench.
Hernandez came on to score against Croatia – ending a year-long international drought – and  Herrera has praised his attitude. But "Chicharito" will start the Netherlands game on the sidelines again. 
Herrera said the players who have got Mexico this far deserve to keep their places but insisted that Manchester United's Javier Hernandez remains a key player despite not yet starting a World Cup match.
"My gratitude to him is that he is always waiting and also comes on with a great attitude, great determination and will also be a danger for the opponents."
Source: AFP
Pages