12 things you possibly never knew about Singaporean actor Chin Han
AMA reveals some surprising facts
Singaporean actor Chin Han has been steadily making waves Stateside in many Hollywood productions - on both the big and small screen.
He has been in The Dark Knight, Captain America:The Winter Soldier, 2012 and Contagion. He's also acted alongside James Spader in the hit series The Blacklist and had a recurring role in Arrow.
Singaporeans of a certain age will also know him from the first full-length English drama series produced here, Masters of the Sea.
He can be currently seen in Netflix series Marco Polo where he plays scheming Chancellor Jia Sidao, a villain who has become a fan favourite.
Chin Han even describes him as "the guy only a mother could love".
Photo: Phill Bray for Netflix
He conducted a Reddit Ask Me Anything (AMA) session last night and received almost 230 questions from fans.
So here are 12 things that you might have never known about the actor: 
1) Fans love his villainous role in Marco Polo and they are happy to gush about it 
One fan said that he did not want his character to die despite how much he hated Chin Han's Jia Sidao on Marco Polo:
"You were TOO GOOD at playing this character, and I will always be amazed at this incredible performance.
2) He's more of a chef than a fighter
Asked who would win in a fight between him and late Emperors concubine Mei Lin,
Chin Han said: " I don't fight with women, but we could have a cook-off. And I would win!".
We'd like to take you up on that challenge please.
3) Chin Han's face makes fans (okay... some fans) angry because he usually takes on villain role.
(Reporter's note: How could you hate this face?)
4) He is fond of Lau, the role he played in The Dark Knight, for one particular reason.
"I do have a fondness for Lau, because he's good with calculation, and it's about tax time now."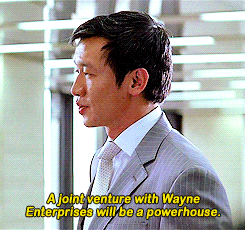 5) One of his speeches in Marco Polo made extras faint... sort of
​A scene involved Jia Sidao​ beating his best warrior. But the action was not the difficult part...
It took us two days to film that sequence. And the weather was very hot, above 100 degrees. So it took two days, in scorching weather, above 100 degrees, the extras were good sports - BUT we had a few of them collapse from the heat in the course of filming while I was delivering my monologue. It was filmed in Malaysia.
6) He knows how to sell a show
Asked how to get a readers dad to watch Marco Polo, Chin Han replied:
Tell your dad that it's full of wrestling women and no commercials
7) He has an odd mix of cinematic heroes
I liked Gary Oldman's character in THE PROFESSIONAL, Michael Corleone from THE GODFATHER, and just because - Mr. T from Rocky III.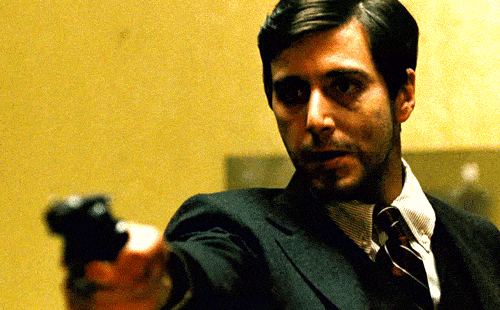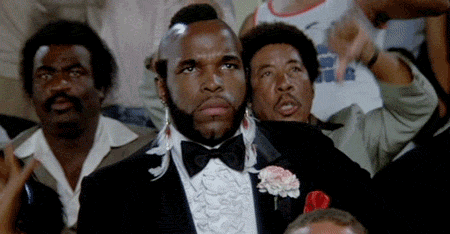 8) As he often appears as the bad guy, it can make dating difficult.
When a fan asked the actor if the audience have ever mistaken him for a character he played, Chin Han said:
"As long as my mum doesn't mistake me for someone else, I'm fine with it."
Then he quipped:
 "It does make dating women with a fear of foot massages harder though."
(His character on Marco Polo committed a heinous act against a young girl, which involved her feet.)
9) He's dedicated
Asked about the Mantis style of gongfu he uses in Marco Polo, he said:
It took me 5 months of training, no less than 300 hours with the stunt team, working 5 days a week, to perfect the form of fighting.
10) He has an interesting take on the director/actor relationship
11) He's a bathroom singer...
Favorite song ever, haha?

That's hard. What do I sing in the bathroom?

"My heart will go on."

And my favorite song ever is... let's see... Louis Armstrong's "What a Wonderful World."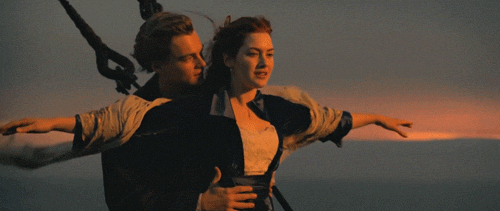 12) The last thing he licked was... 
An envelope containing a Valentine's Day card.