Joseph Gordon-Levitt cast as Edward Snowden in new movie
While the role of Steve Jobs still hangs in the air, Joseph Gordon-Levitt has been confirmed to play Edward Snowden in the Oliver Stone-directed movie .
Snowden, the former National Security Agency contractor, leaked thousands of classified intelligence documents to the media last year - when he blew the whistle on the US government's mass surveillance programmes.
The film's screenplay will be based on two books: Luke Harding's The Snowden Files and Time of the Octopus by Anatoly Kucherena. 
In case you're wondering, this is how Snowden looks like: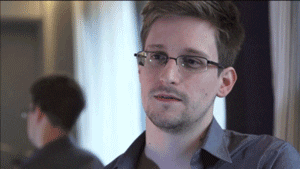 And this is how Joseph Gordon-Levitt looks like (although you probably didn't need any help picturing him):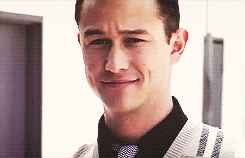 While they both can look bookishly smart, we're not quite sure how Gordon-Levitt can pull of the two-day stubble that Snowden has impeccably perfected.
And while we love Gordon-Levitt's work in Inception and The Dark Knight Rises, it is admittedly an uninspired casting choice.
When the movie was first announced almost five months ago, TNP came up with a list of our dream Edward Snowdens, and unsurprisingly Gordon-Levitt did not make the cut.
In our list? Robert Pattinson, Elijah Wood, and the relatively unknown Dane Dehaan.
But we know for sure who can play Edward Snowden best - Snowden himself.
Journalist Laura Poitras recently released a documentary (which feels like a thriller) that centers around Snowden and his decision to leak the documents. It also examines the global repercussions of that act.
Source: Reuters
Related report: Who should play Edward Snowden in new movie?