New to the Narcos train? Here are 10 things you need to know
Do you have a void in your life now that the show with the dragons has ended (for now)?
Don't be too quick to tear your hair out in despair.
You need a new series, gripping, bingeable and with some choice jaw-dropping moments delivered at key moments.
The show that could get you hooked is the riveting third season of Netflix crime drama Narcos, which debuted on Sept 1.
Narcos is based on the real-life drug trade in Colombia between the 70s and 90s, with the first two seasons focusing on the most notorious of cocaine kingpins - Medellin drug lord Pablo Escobar.
In season 3, the audience is introduced to the Cali Cartel, which rose in power following Escobar's death in 1993.
New to the series? Now's the time to binge-watch. Here are 10 things you need to know.
1. Who played Escobar in Narcos?
Brazilian actor Wagner Moura earned his first Golden Globe nomination in 2016 for his solid portrayal of Escobar in the first two seasons.
To prepare for his role, Moura, who speaks Portuguese, moved to Escobar's hometown of Medellin and enrolled in a Spanish classes there. He also gained nearly 20kg to play the part.
2. What is season 3 all about?
Season 3 shifts its focus away from Escobar and towards the four "Gentlemen on Cali" - Pacho Herrera, brothers Miguel and Gilberto Rodriguez Orejuela and Chepe Santacruz Londono - who are this season's new villains.
They are played by Alberto Ammann, Damian Alcazar, Francisco Denis and Pepe Rapazote respectively.
They head the Cali Cartel, which takes on a more insidious approach compared to Escobar's ruthless Medellin cartel.
They see themselves as upper-class elite running a professional operation - and are extremely careful about hiding their tracks.
The DEA (Drug Enforcement Administration) and the Colombian police force had their hands full with the Medellin cartel in the past two seasons. This season sees them taking on new battles with the Cali Cartel.
3. How powerful were the Cali Cartel?
At its height, it controlled 90 per cent of the world's cocaine market. And while Escobar moved 104 tons (94,350kg) of cocaine a year, the Cali Cartel moved 340 tons.
It goes without saying the money kept rolling in - they made US$15 billion (S$20 billion) a year, almost six times what Escobar did.
4. DEA agents - who are they?
In the first two seasons, DEA agents Javier Pena (Pascal) and Steve Murphy (Boyd Holbrook) - based on the real DEA agents involved in the actual Escobar takedown - take centre stage.
This season, Pena has been promoted and now supervises new DEA agents Chris Feistl (Michael Stahl-David) and Daniel Van Ness (Matt Whelan).
Like Murphy and Pena, Feistl and Van Ness are based on real agents.
Stahl-David spent a week in Arizona with the real Feistl, with the former learning Feistl's mannerisms and way of speaking, and more importantly, agent tactical moves to make his character more believable.
5. Why do some cast members look so familiar?
You might have seen them in other popular TV shows.
DEA agent Javier Pena, for example, is played by Pedro Pascal of Game of Thrones fame. He was Oberyn Martell who left the show with a mountain of a headache.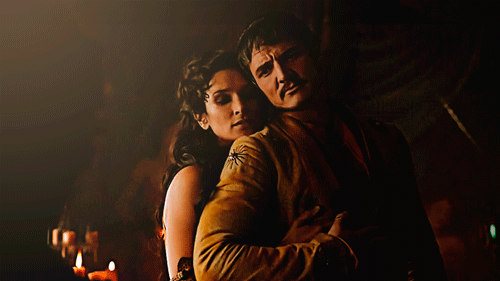 Arturo Castro, who stars as Jaime on comedy series Broad City, plays Miguel's son, David.
Miguel Angel Silvestre, whom you might recall from cult sci-fi drama Sense8, plays money launderer Franklin Jurado.
6. Any other notable cast members?
Miss Colombia 2007 and Miss Universe 2008 runner-up Taliana Vargas stars as Paola Salcedo, the wife of Cali Cartel head of security, Jorge (Matias Varela).
7. How historically accurate is Narcos?
The first two seasons stuck pretty close to the actual timeline "with some artistic licenses", according to Pena in an interview with The Hollywood Reporter.
Not much has been said about season three which, like seasons one and two, are based on real-life incidents.
8. What is the theme song?
Can't get the hypnotic tune out of your head?
Narcos' theme song is called Tuyo by Rodrigo Amarante, a Brazilian musician who is part of the bands Los Hermanos, Orquestra Imperial and Little Joy.
According to NPR, Amarante apparently "imagined the music Escobar's mother would have listened to as she raised the boy that would become a monster".
9. Has Narcos swept up any awards?
It has won two awards - Best Music Supervision in a Television Drama at Guild of Music Supervisors Awards and Best Trailer/Teaser for a TV Series/Mini-Series at the Golden Trailer Awards.
It was also nominated for the Best Television Series - Drama category at the Golden Globe Awards in 2016.
10. But really, why should I spent 10 hours on Narcos' latest season?
This writer easily devoured the first two seasons in two weeks and expect to be done with season three in no time.
You could say it comes down to three things: Rock-solid acting from a diverse, unfamiliar cast; gripping drama and conflict; and Pedro Pascal.