Who should play Edward Snowden in new movie?
Move over Fifty Shades of Grey, the next big casting decision will be for a movie based on NSA whistleblower Edward Snowden.
Acclaimed director Oliver Stone will direct and script the movie alongside his producing partner Moritz Borman.
Given that this has been one of the biggest exposes and greatest stories in recent years, it is definitely an ambitious project.
And all eyes will now be the man who will play America's most wanted man.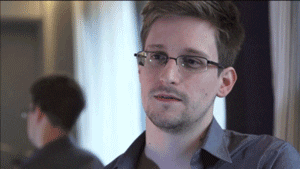 Here are some of our suggestions.
1) Jake Gyllenhaal
If there is one thing Snowden and Gyllenhall have in common, it's the droopy, sad eyes. And it helps he looks fabulous with the facial scruff that Snowden is oh-so-fond of.
This could also be a very good cerebral role that will push the blue-eyed hunk to the next level (think Oscar). And we think he will be great at capturing the dilemma that Snowden faces when he decides to leak the NSA documents.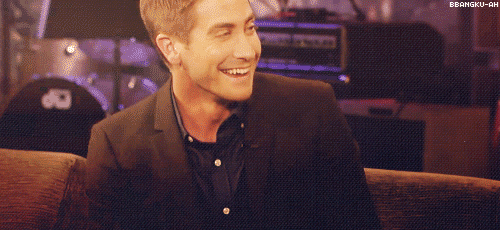 ​2) Elijah Wood
Besides starring in ultra-weird, stoner comedy Wilfred, Wood hasn't really had a breakout lead role since Lord of the Rings. Besides, we think with the right hairstyle, Wood could look similar to Snowden. And Wood can definitely bring on the geek. 
3) Robert Pattinson
​The Twilight actor hasn't exactly had the chance to earn some "serious-actor" credentials since the franchise ended. His attempts in movies like Cosmopolis and Water for Elephants came up short. But that may all change as he has been earning some praise at the Cannes Festival this year with his film The Rover. Why not continue the streak by playing Snowden? 
4) Ben Whishaw
​Ben Whishaw finally bubbled up to the surface after his terrific turn as Q in Skyfall. He is familiar with biopics as he has been tapped to play Queen frontman Freddie Mercury. If there was one person who could portray both a rockstar and a man in exile, it's definitely him. 
5) Dane Dehaan
​With his good looks, Dane Dehaan could have easily been typecast as a leading man in flaky chick flicks. Thankfully, Dehaan has made extremely wise choices and offered great performances - most notably in Kill Your Darlings and as the Green Goblin in The Amazing Spiderman 2. 
​6) Edward Norton
Yes, his first name is Edward so that helps. It is hard to ignore that Norton is significantly older than the 30-year-old Snowden. But if anyone could handle that challenge, it would be the terrific, intellectual, Norton, who still looks pretty young anyway. He has also worked with Stone before in the 1996 drama The People vs. Larry Flynt.
7) Daniel Day Lewis
Daniel Day Lewis can play my mother and still win an Academy award so we are just putting it out there. The man can play Lincoln better than Lincoln. I rest my case.
Sources: Reuters, AFP, Giphy, The Guardian