Halloween party or awards show? Check out the misses (and rare hits) of the Star Awards
The Star Awards is arguably one of the more popular award ceremonies in Singapore.
So  I have no idea why these stars seem to be competing for a spot on the worst-dressed list (There is more than enough space for everyone, trust me).
If my pajamas with leopard prints is looking better than some of your outfits, you really do have to rethink your life decisions.
From garish colours to "preenz" that make me long for Ris Low's fashion sense , the Star Awards Show 2 was a sartorial mess.
I suddenly found myself wondering if Halloween was around the corner or if it was a very belated April Fool's joke. Sadly, it was neither.
Let's have a look at the best dressed (which is a really short list of just two people) and the worst dressed.
BEST DRESSED
Rui En
She definitely shut up all her critics who lambasted her "black face" at the ceremony last week.
Her make-up is on point - and her dress is flashy without being trashy, which appears to be the theme here.
Pierre Png
​How does Pierre Png manage to look better as he ages? Can someone look into it please? 
The pinstripe suit he is wearing makes him look so dapper and it's fashion forward too. Let this be a lesson to the rest of the male celebs.
​Zoe Tay
Zoe Tay looks absolutely gorgeous. Her understated look and dress is definitely on another, more superior level than many of the other celebs.
She's positively glowing and her subtle make-up and that wet-look hair style (which was really popular at the Star Awards) emphasises that huge floral pattern on the dress, without making it look excessively tacky. And Li Nanxing isn't a bad accessory too. 
WORST DRESSED
Joanne Peh
It's Joanne Peh - so of course there is some side-boob action. Clearly, her pregnancy isn't stopping her - in fact this dress celebrates her baby bump with the fitted dress practically hugging her bump. I just wished she had invested in better pasties or stick-on bras. Whatever she has on there just steals the focus away from the dress - and that's unfortunate. 
Grasshopper's Calvin Yat
I felt like I had to go through several stages of grief before I reached a level of acceptance about this outfit. 
At first I was like: 
Then I was like: 
Now I'm like: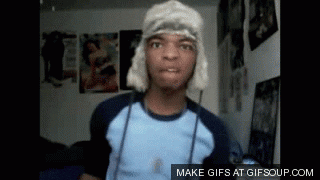 It's just like the time Ross thought he looked good in a ladies' blouse: 
Bryan Wong and Mark Lee
Bryan, stop trying to be G Dragon. 
Mark, stop trying to be Pharrell. And seriously what is that floral thing on his jacket? Is it an emergency poncho? Or a pouch that can store food?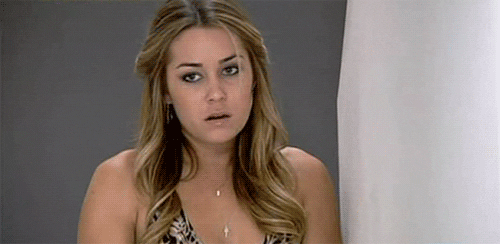 Belinda Lee
Dear Belinda, we know you film yourself crying. So it is reasonable to assume that you would check yourself out in the mirror before you leave for the show right?
Because I really can't tell here. She looks like she just ran out of the house after coming out of the shower. And it's not an attractive look. Refer to Zoe Tay above if you want to know how to pull of the wet-look style. 
Pornsak
I almost called the pest control company after I saw this because that just looks like a huge gross reptile creeping up his shirt. Isn't the red suit eye-catching enough? Why does he need that... thing?
Quan Yi Fong
Did Quan Yi Fong's fairy godmother not complete the transformation to get her ready for the ball? The green part of the dress looks like an apron!