Taylor Swift debuts her new video (and boyfriend)! Quick, place your bets
Mention the Billboard Music Awards and many people will say: "That's still a thing?"
At least I do.
It's basically a less glamorous version of the Grammy Awards and the boring cousin to the MTV awards.
But this year's ceremony shocked by being entertaining (occasionally).
Check out some of the better moments below.
1. The premiere of Taylor Swift's Bad Blood video – and her new relationship.
For almost a week, T Swizzle has been cruelly teasing fans with news about her new video for alleged Katy Perry diss track, Bad Blood.
From supermodels Cara Delevigne to rap star Kendrick Lamar, it seems that everyone important (well, everyone apart from Katy Perry) was involved in this production.
With this video, Swift proved two things.
1) A video with girls kicking ass? This should be a full-length feature film.
Female version of Avengers anyone?
Though minus points for the punching. Do people get punched like this?
Ooh. They made London go bang!
2) Make sure you bring your make-up while performing aforementioned kick-ass moves. After all, you don't want your lipstick to be smudged.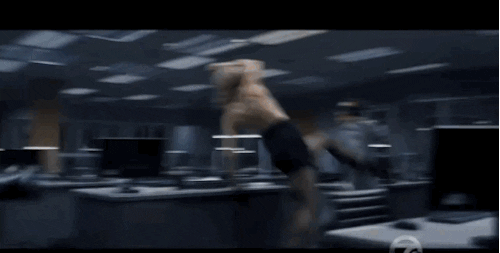 Swift was the show's big winner. Not only did she bag eight awards at the ceremony, she had a moment of PDA with rumoured boyfriend Calvin Harris.
So that's official, then. Anyone placing bets on how long they will last?
Possibly a shock for those who thought that Ed Sheeran was in line to be Swift's next beau.
But there he is. Just to the couples left in Row F (for FRIENDZONE)
Just look at his face. We are going to call that a smilace - a mix between a smile and a grimace. Okay, or grile. Whcever one takes off. 
You can almost hear his inner dialogue "Keep it together, Ed. Keep that smilace going"
Don't worry Ed, you probably just have to pretend to be happy for them for a maximum of two, maybe three months.
2. Sam Smith
Sam Smith managed to capture our hearts – even without using his beautiful voice.
The singer who won the award for top male artist was recovering from vocal surgery wasn't able to be there.
So he took that famous Love Actually scene as inspiration and used cue cards to relay his message to his fans – and celeb friends.
Smith asked Swift to place some bets for him at a casino in Vegas and he is treating Ed Sheeran to a dance at Chippendales. Ah, if only we all had friends like him.
PS. We would advice Smith to take part in our "How long will Taylor's relationship last this time" instead.
3. Kanye West
Even when he's not stealing someone else's glory, he still grabs headlines.
This time for what is frankly th most ridiculous performance at an awards show. Ever.
You can't put the entire blame at Kanye's feet, but who signed off on this televisual travesty?
If you thought there was something wrong with your TV (or computer) while watching Kanye's performance, don't worry.
West played his single All Day and old hit Black Skinhead.
Let's just say that "All Day" were the only words you might have heard. 
There was some major censoring – sometimes for up to 10 seconds at a time.
Did nobody tell Kanye that his song was too strong for TV? Maybe they all chickened out.
What was the point. 
And was Kanye even there? You could hardly see him performing. (Of course, many people would consider this a bonus).
4. One Direction and Zayn
The boyband is still trying its hardest to pretend everything is okay with ex-member Zayn Malik. Liam Payne thanked Zayn and called him their "brother". 
Guys, this playing nice thing. It's not convincing. It's like divorced parents desperately trying to not let the kids think the split is their fault.
 To be honest, I want more drama and Twitter spats.
5. Britney Spears and Iggy Azalea performing Pretty Girls
Who knew the Billboard Music Awards would produce one of the best motivational and comeback stories of the year?
To see Spears be so confident on stage is definitely worth a few happy tears.
Especially since performing live on TV has not been her forte.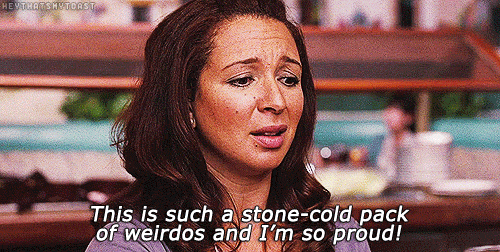 Spears also makes me want to sign up for a gym membership. She looks so good again.
The actual song is terrible.
But to see Britney so convinced that it's good is worth everything.
You go, girl!