5 things to do on Valentine's Day if you're single
What do single people hate more than answering those "are you getting married" questions at Chinese New Year?
It's Valentine's Day: Love is literally all around.
And it seems like you can't escape it - heart-shaped balloons taking up space in the bus, roses and bouquets are everywhere.
But fret not, this reporter has been single long enough to know how to deal with the dreaded V-day. 
So let me share my secrets to how one can survive Valentine's Day if you're single.
1. Social media black out
Public declarations of love on Valentine's Day reach fever pitch. So my advice is... Stay away at all costs.
Do you really want to see who is having dinner at a fancy restaurant and posts filled with romantic song lyrics (ugh *groan*)?
If the answer is no, then avoid social media at all costs.
2. Artjamming
Channel your frustrations about Valentine's Day into art instead!
The place for budding artists provides you with a blank canvas, acrylic paints, sponges and brushes.
Each session is three hours long, good if you need to have some time for yourself and be creative - alone!
One such artjamming studio is at Arteastiq at Mandarin Gallery.
3. The Gathering
How about some talented musicians to keep you company?
Both local and international acts will easily agree to be your dates (along with 5,000 other people of course).
This indie music festival may not be as big as the recent Laneway Festival.
But intimacy is especially appropriate on Valentine's Day. (And no girlfriend or boyfriend needed!)
4. Spend all day at home in your pyjamas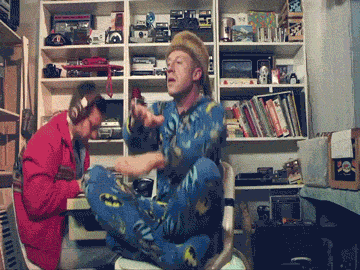 While your attached girl friends are busy shaving their legs and trying to squeeze into that bodycon dress, you are comfortably in bed pigging out on junk food.
And let's be honest, that's the best kind of plan there is!
5. Treat yourself
Even if you are single, Valentine's Day can still be a day of love - for yourself.
So treat yourself to a spa session or a manicure and make yourself feel better!