Can you solve J.K. Rowling's riddle on Twitter?
So you think you can solve an anagram?
Harry Potter author sent Twitter users into a frenzy after she posted a cryptic tweet.
It all started with a fan tweeting what diehard Potter fans probably do on a daily basis - analyse Rowling's every word:
Clearly, work could wait. She tweeted this 14 hours later:
Needless to say everyone was going crazy trying to figure out the solution to this riddle.
Most figured it was an anagram - but they got different answers.
A thread on Reddit claimed it had the solution, that if correct, would surely send fans all over into a euphoric state.
They claimed that the answer was: "Harry returns! Won't say any details now. A week off. No comment."
Unfortunately, that was wishful thinking.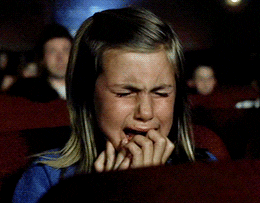 She then gave out more hints.
Newt Scamander is the subject of a Harry Potter spinoff titled Fantastical Beasts and Where to Find Them, which is based on a similarly titled book.
And finally she revealed the answer after a fan guessed it.
Sorry to disappoint Potter fans.  
But this was fun, so can we humbly request that Rowling tweet more anagrams please?
Source: Mashable