Ladies, don't scoff at shorter men. They do more housework than tall men, says study
Ladies, don't cast aside the short men just yet.
More than 55 per cent of women sampled in a new study said they would only date taller men.
But they might actually be better boyfriends than the tall, statuesque ones.
Are you always complaining that your other half is not helping out with the chores at home?
Well, it appears that short men do a greater share of housework, according to a preliminary report from a study conducted by a pair of sociologists in the US.
The report says that they complete at least 28 per cent of household chores - which comes up to 8 hours and 28 minutes per week.
Yes, that means us women are still saddled with the majority of the work. But tall men only complete 7 hours and 30 minutes of work.
Just imagine that's an extra hour for you to get that manicure you've always wanted.
And it's not just the housework. 
They are said to be earning a greater proportion of household income, and are less likely than their taller peers to get divorced.
Here's proof: 
So let's recap: They do housework, they bring home the dough and there is a better chance of a long marriage. 
What's not to like?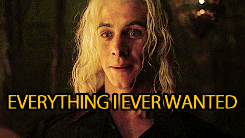 Ladies, what are you waiting for?
If you're not yet convinced, there are always platform shoes.
Source: The New Republic