Italy not able to chew on the last 16
Italy will not be joining the round of 16 party after they lost their final group game against Uruguay 1-0.
Needing only a draw to go through, they were not able to repeat the dominance that they showed against England in their first game.
Instead it was Uruguay, who needed a win to go through, who went for the jugular, forcing veteran Italian goalkeeper Gianluigi Buffon to produce some world class saves.
One of the more notable ones was when he rushed forward to deny Uruguayan Luis Suarez from an acute angle and then followed up with another flying save when the ball fell to Nicolas Lodeiro.
The Italians were reduced to 10 men after midfielder Claudio Marchisio was sent off in the second half for a studs up challenge against Uruguay's Egidio Arevalo in the 59th minute.
That incident pales in comparison, though, to the talking point of the moment - the claims that Luis Suarez's infamous biting prowess reappeared in the 79th minute. 
When the dust had settled over that issue, the Italians were undone by a poorly defended corner kick.
Diego Godin rose unchallenged to head the ball past Buffon in the 81st minute.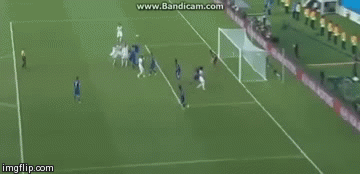 After the game, the Italians were further rocked when both Italian coach Cesare Prandelli and their federation president Giancarlo Abete announced their resignations.
The victorious Uruguay will face Colombia on June 29 in the round of 16.
Source: AFP, YouTube