Mario Balotelli continues to frustrate Liverpool fans
Liverpool walked away from the match against Queens Park Rangers (QPR) on Sunday with all three points - just.
They needed an own goal  f​rom QPR's Steven Caulker in the fifth minute of injury time to steal the points.
In fact, four of the game's five goals came in the last seven minutes of the game - so bad luck to anyone who left the stadium early.
For Liverpool,  however, all talk after the match revolved around Mario Balotelli's continued inability to score goals.
"He couldn't hit a barn yard with a banjo"
Liverpool's £16 million (S$ 32.7 million) summer signing has not exactly repaid the his transfer fee. 
Social media however had a field day reacting to the Italian striker's bad day in office.
It's funny because it's Emile Heskey.
Liverpool will take on Real Madrid on Wednesday (Oct 22) in the Champions League. 
Real Madrid's defenders are probably praying that Balotelli continues his current form in front of goal.
That said, however, he is a man who is capable this: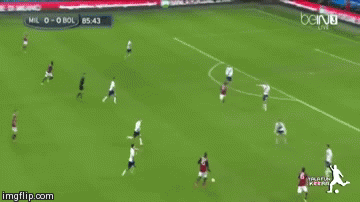 So they should probably still be keeping an eye on him during the game.
Source: Twitter, TNP, Vine.